SHOULD I BUY A NEW CAR OR A USED CAR?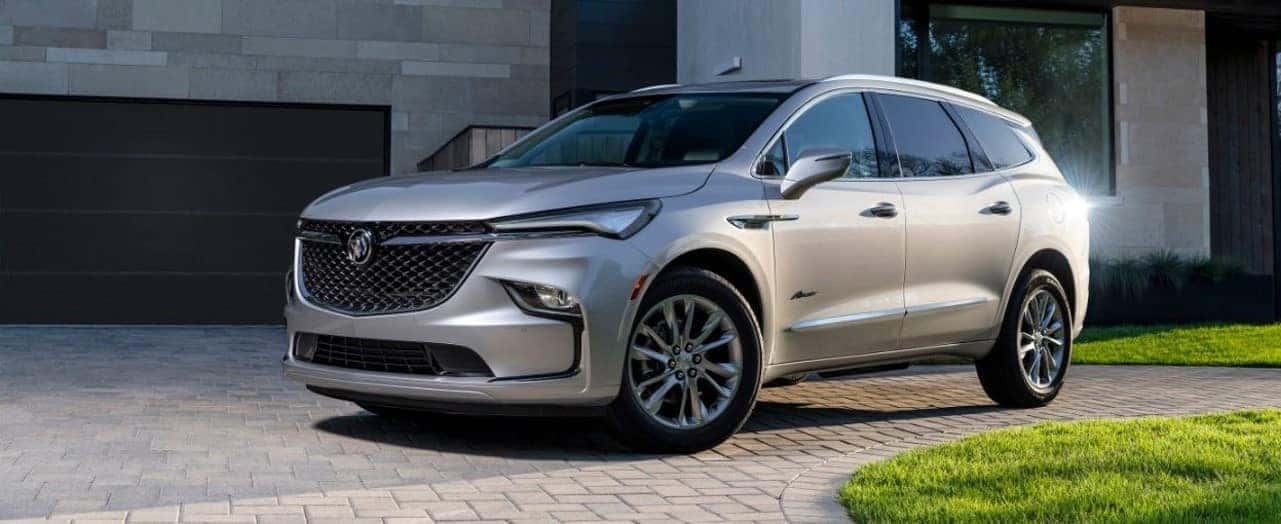 You're ready to buy your first car, need to get a model for a new driver in the household, or you want to trade in the family-mobile for something better. Car shopping is challenging enough as it is. But it can be a bigger hassle if you're not sure whether you want to get a new or used vehicle. Either option comes with advantages and disadvantages. Before you choose one type or the other, check out this written advice.
New
New cars excite by being shiny, fresh, and undriven by anyone but you. They can feature the latest technologies like adaptive cruise control, 360-degree cameras, and automatic parking. They can also be customized to your liking with your choice of exterior and interior colors, upholstery, and accessories. Buying a new car involves less research and legwork. You can either head to our dealership and order one customized to your tastes or pick one that's already on the lot that is ready to go.
New vehicles also give you more comprehensive warranties that cover the powertrain and bumper-to-bumper issues. You're assured that if something goes wrong within a specified amount of time, we can take care of it for you for free. Many cars also include roadside assistance, which can include access to live agents who can help you through problems on the road.
You'll also experience fewer to no problems with a new purchase. When you do encounter issues outside of the warranty, you tend to pay less for maintenance and repairs.
The biggest disadvantage of new car is its cost. You may want the latest model, the highest trim level, and the best options but may have to settle for less because your desires cost too much. Another issue is depreciation. The minutes you drive your purchase off the lot, it's worth less. In the first two or three years, you'll be throwing away several thousand dollars worth of value because that is when new vehicles depreciate the most.
Used
The big advantage of a used car is the price. You'll get more for your money if a vehicle has a few years on it than if new. Even if the model is in perfect condition, if it's a few years old, the used version will be cheaper because the previous owner who bought it new took the depreciation hit. If you decide to sell it a year or two from now, you may get nearly what you paid for it because it will not have depreciated as much as when it was new.
The lower price may allow you to get more car for your money with better tech and accessories than you expected. You'll typically get cheaper insurance rates on a used car, which may represent significant savings, if you're in your early twenties, the age group that typically pays the highest rates for coverage.
The biggest disadvantage of buying a pre-owned car is reliability. You don't know how well it may run once you drive it on the lot and it may cost to make necessary repairs. If a vehicle is recent enough, it may still qualify for warranty repairs. But, by and large, you're responsible for any fixes to a used vehicle. You won't be able to change the color, options, or interior upholstery with a used vehicle. What you see is what you get.
You'll also have to do more extensive research than with a new vehicle. First, you'll need to find out what vehicles in the year and model that you want contain the best combination of price and reliability. Second, you'll need to locate dealers or people offering models close to your requirements.
Finally, you'll need to run some tests on and inspect the vehicle thoroughly to ensure that it does not have any hidden problems.
Still not sure whether you should go for new or pre-owned? Then let us help you out Bob Moore Buick GMC. We listen to what you're looking for in a vehicle and get a feel for how you like to drive. Then, we help you narrow down our large inventory of both new and used choices, so that you drive off with a car that will make you happy.